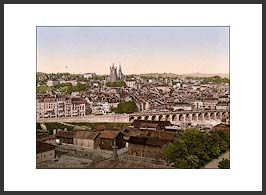 General view 1890s.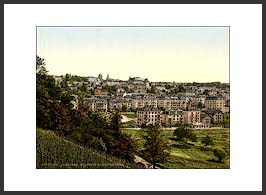 View of the Montriond. 1890s.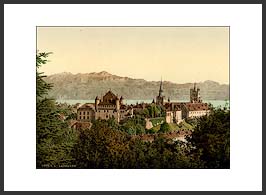 View with Savoy Alps and Geneva Lake. 1890s.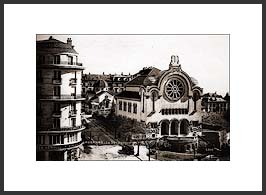 Synagogue. Architects Charles Bonjour, Adrien van Dorsser and Oscar Oulevey. 1910. Business signs read: OfficeSuisse d'Expansion Commerciale; Jules Reanault, Pneus Auto. Photo 1930s.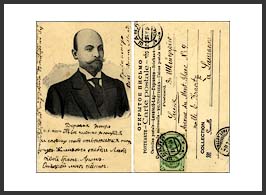 Portrait of Semion (Solomon) Frug, Russin-Yiddish poet. 1860, Bobrovyj Kut, Ukraine-1916, Odessa, Ukraine. Published as postcard. Sent by Aron Kravitz in Shavli, Russia to Esther Kravitz in Lausanne. Document 1904.