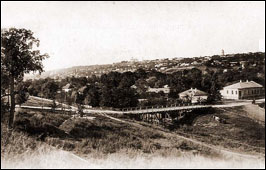 General view. 1901.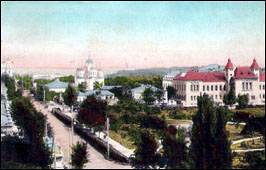 Aleksandrovskaya (Александровская) Street and Bolshaya Petrovskaya (Большая Петровская) Square. Early 1900's.
Publisher: I. A. Dokhman (variants: Dochman, Dohman, Дохман).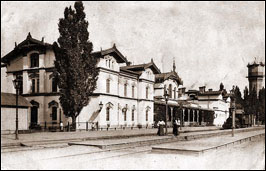 BFC-03043
View of the railroad station with a water tower. Photo 1901.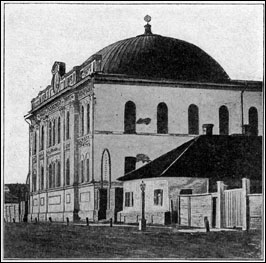 BFC-01365
Stone synagogue. Photo early 1900's.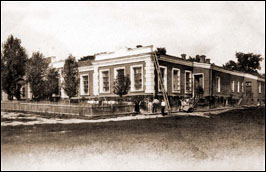 BFC-01836
Talmud-Torah. Photo 1901.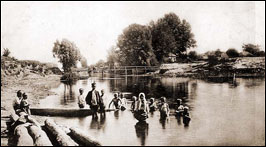 Vorskla (Ворскла) river near Poltava. Ca. 1910.
Photographer: V. A. Svetlichny (Светличный)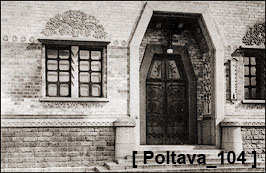 House of the District Council Governor. (Дом губернатора земской управы.)
Photographer: A. Pavlovich (Павловч).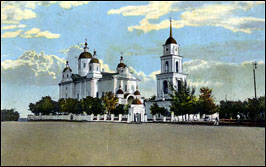 BFC-00784
View of the Sobornaya (Cathedral) Square and the Cathedral, built in 1770. Photo 1912.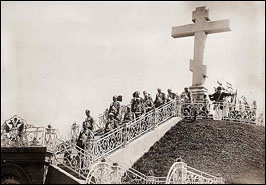 Tsar Nicholas II visiting the place of the Poltava battle between the Russian and the Swedish troops in 1709. Photo 1909.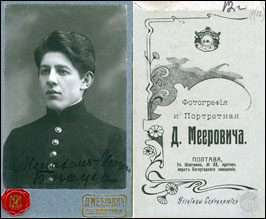 BFC-01854

Braudo, Menakhem-Mendel'. Identification photograph.
Photographer: D. Meerovich in Poltava. Photo 1912.