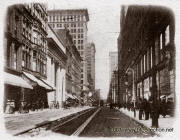 4th Street. Early 1900s.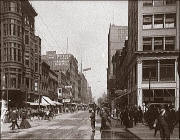 5th Street. Early 1900s.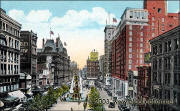 Government Square. Early 1900s.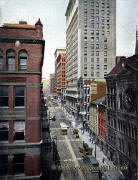 Walnut street. early 1900s.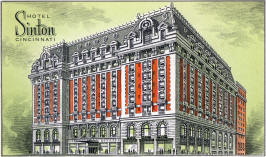 Hotel Sinton
Architect: F.M. Andrews (1907)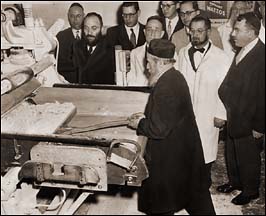 Rabbi Eliezer Silver (1882, Obleliai, Lithuania-1968, Cincinnati, OH) pushing unlevened dough for the firsts baking of matza at the Manischewitz plant in Jersey City. Photo 1953.
[BFC-03348]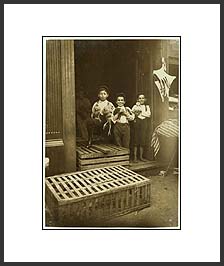 Young Chicken Vendors, Sixth St. Market. Heyman Mormer, Willie Mormer, Reubenstein (variants: Rubinshtein, Rubinsztejn, Rubinstein). Photo 1908.