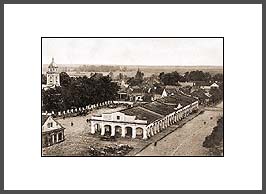 View of the Market Square with the stalls; Alexander Nevsky cathedral, built in the 1860s is on the left. Business sign, partially legible reads: Iron and Metal Trade.. by ... novich. Photo 1915.Publisher: Sprung & Hibbeler in Breslau.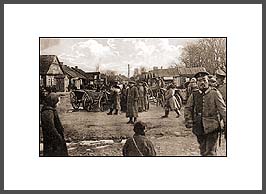 Scene at the Market Square. Ca. 1915.
Publisher: Richard Sahlmann in Charlottenburg.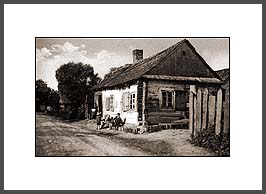 Jewish house. 1916.
Publisher: Alfred Jager, Gera-Reuss