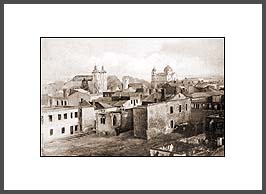 View in town during World War I. Photo ca. 1915.
Publisher: H. Low.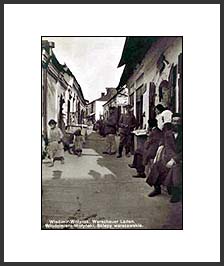 "Warsaw stores". Photo 1917. Business sign reads: Shoes by Lasar Rosenfeld (variants: Rozenfeld, Rozenfel'd).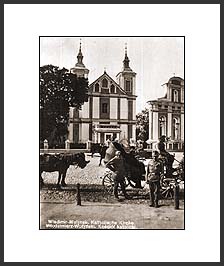 Local Jews and Austrian officer in front of a Catholic Cathedral. Ca. 1917.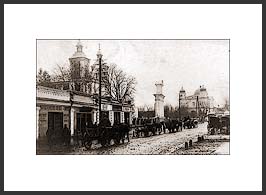 Central square. Business signs read: Marketenderei Bei Der Armee; Delikatessen; Wladislaw Lickindorf; Kwaiarnia (Coffe House). Photo 1916.
Photographer: F. J. Mařik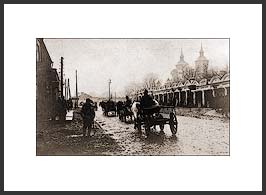 BFC-03363

Vokzalna (Train Station) Street. Business sign reads: Galanterie (Haberdasher), P. Rojstaczer. Photo 1916.

Photographer: F. J. Mařik